Top 5 Free Mobile Trading Apps
There are tons of mobile apps out there for stock traders and investors. Even if you trade for a living from a desktop, they're still useful for when you leave the house or to add another screen to your trading setup. After all, no real traders are actually sitting by a pool with a laptop. So which mobile apps are the best? We've done plenty of research and tested out dozens so that you don't have to. Let's work our way up from the bottom of the list.
#5 Twitter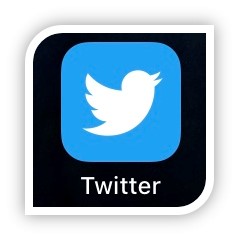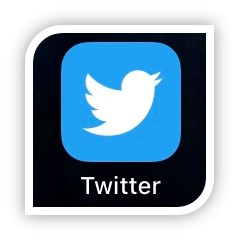 This may seem silly, but Twitter can be one of the best resources for any type of investor. If you take the time to find and follow the right users, you can get a feed that has consistent, high-quality posts. We're going to keep this app description short and sweet as any social media app speaks for itself.
Pros: Can mute certain words from feed, Many high-quality accounts, Acts as a news source
Cons: Takes time to filter out the noise, Social media user may have his/her own agenda, Tweetdeck on desktop is much better
#4 Stocks Tracker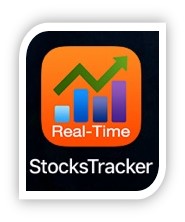 Stocks Tracker is one of the only free stock trading applications that gives you every feature on the application for free. Most apps nowadays say they're for free, but will charge you to breathe. Let's take a look at some of the features.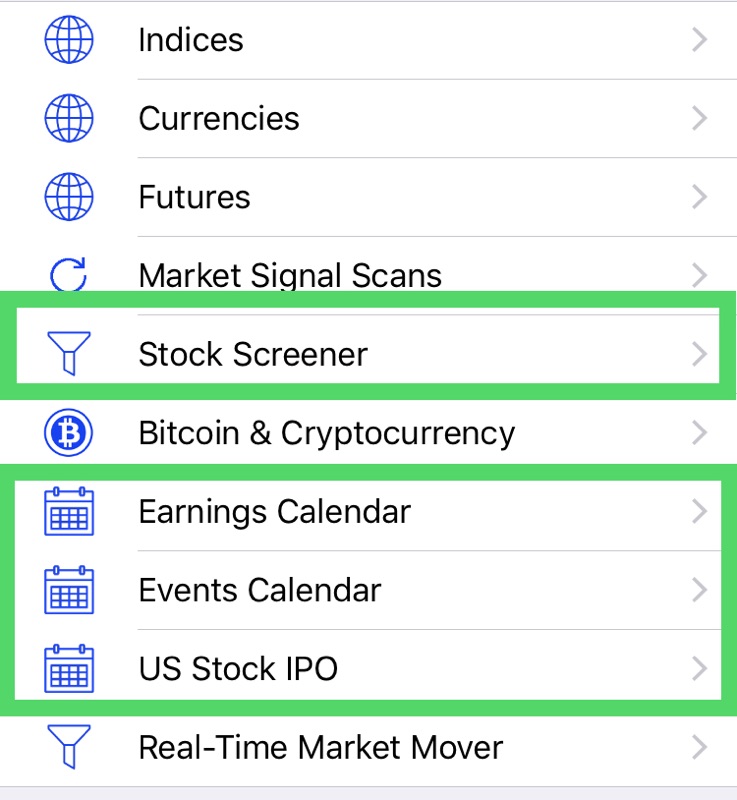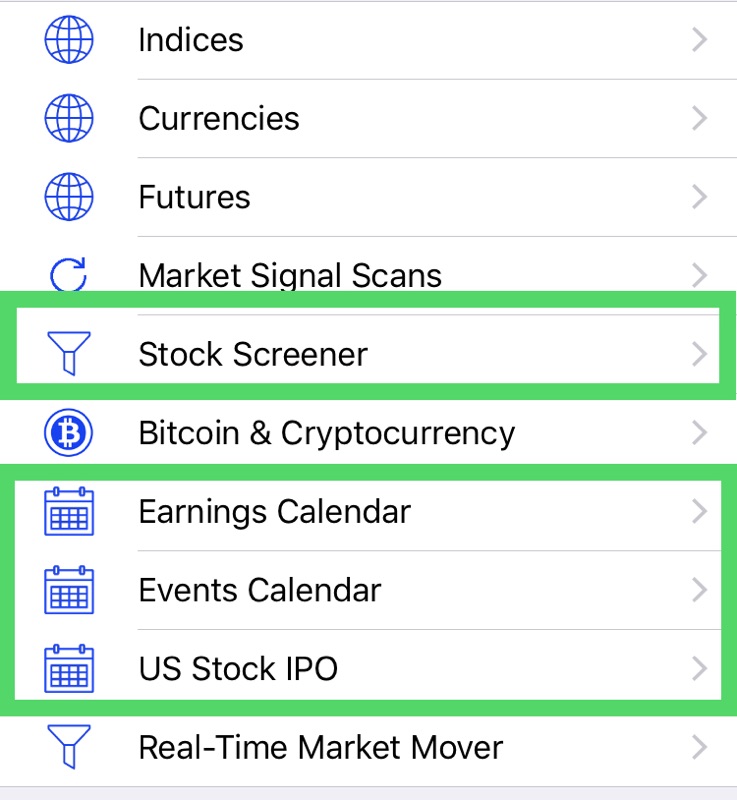 My 2 favorite features of this app are highlighted in green. The stock screener is great for filtering through plays for the upcoming day/week. However, I personally think that screening is easier and more efficient on a desktop or laptop. I'm sure you can say that about a lot of aspects of mobile trading apps, but I'm rarely in a situation where I need to do some quick mobile screening.
My favorite features are by far the calendars that are included on Stocks Tracker. It gives you an earnings calendar, events calendar, and IPO calendar. All of which are very detailed and accurate. I included a screenshot of the events calendar so you can see for yourself.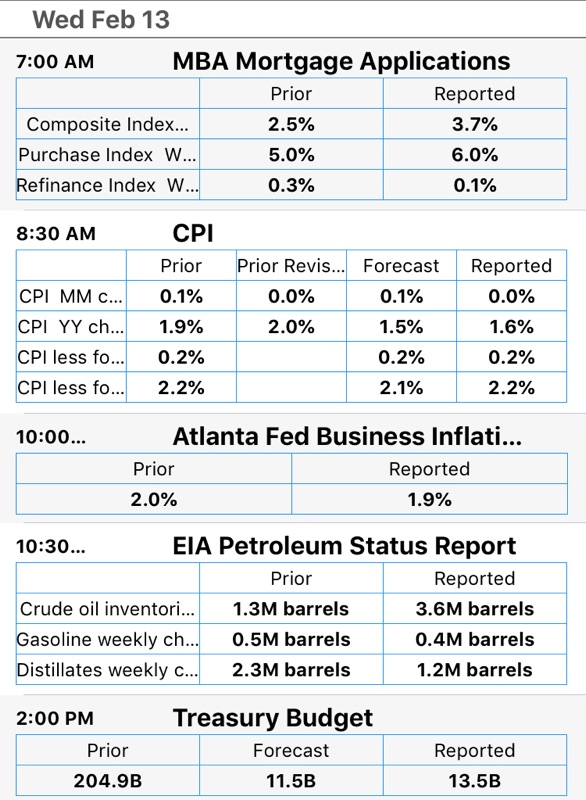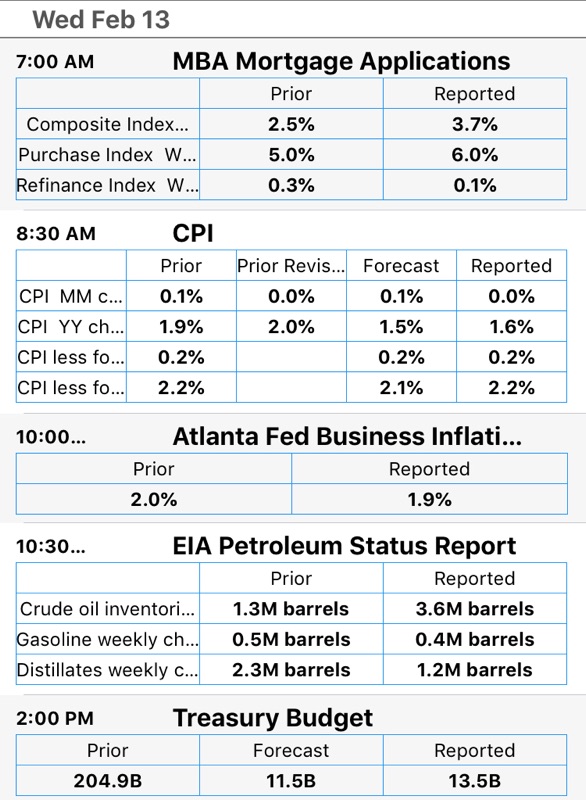 Pros: 100% free, Screener, All types of securities (crypto included), Calendars, Paper trading, Alerts, Syncs with brokerage account
Cons: Occasional advertisement, Updates by the minute
#3 Power E*Trade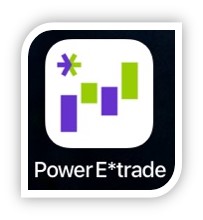 E*Trade's new app is very similar to the original, but has some new features that can be helpful. The only catch for the E*Trade app and the TD app that we'll discuss later is that you obviously need to have an account with them. However, there is no funding limit to use these apps and there are no fees.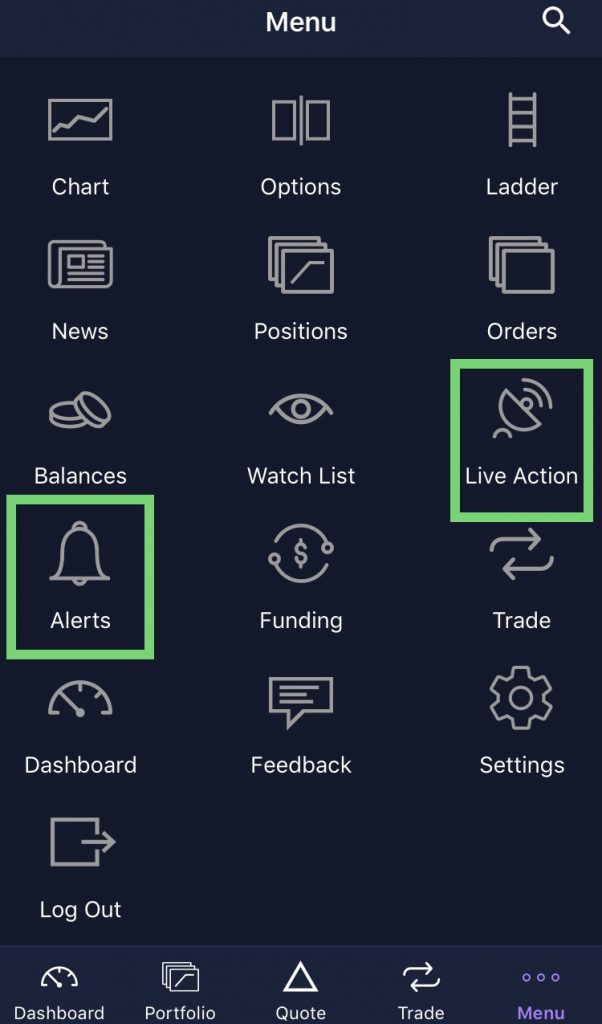 The 2 features that make this app worth it are the Live Action and Alerts. Live Action acts as a real-time scanner with tons of different filters.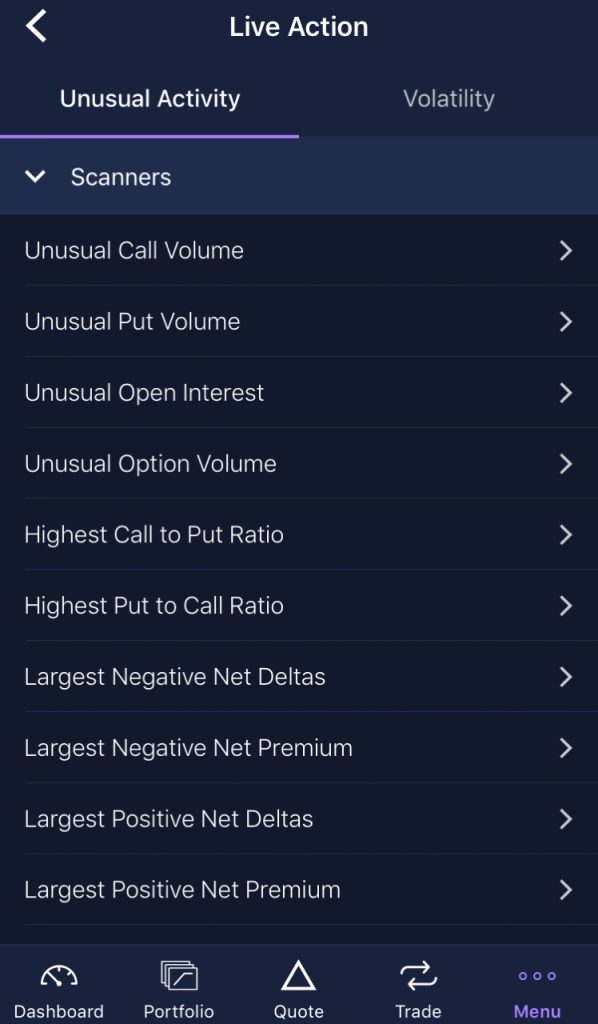 It's especially useful for day traders as it takes into account gaps, volume, and different options variables. The alerts feature works the same as any other app, but I have NEVER had a delayed alert notification from E*Trade. While TD on the other hand has glitched many times.
Pros: Real-time data, Alerts, Scanning
Cons: Need to have an account, News feature is nonsense
#2 Stock Master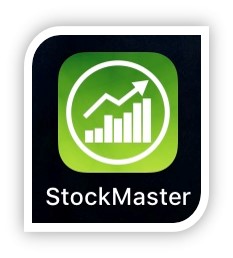 Stock Master would be my favorite app if it had better charting software. The app's best feature is by far its backtesting and strategy screener. If you ever want to see if a certain technical indicator (200 SMA, RSI, MACD) would help your trading strategy, then this app can make that happen.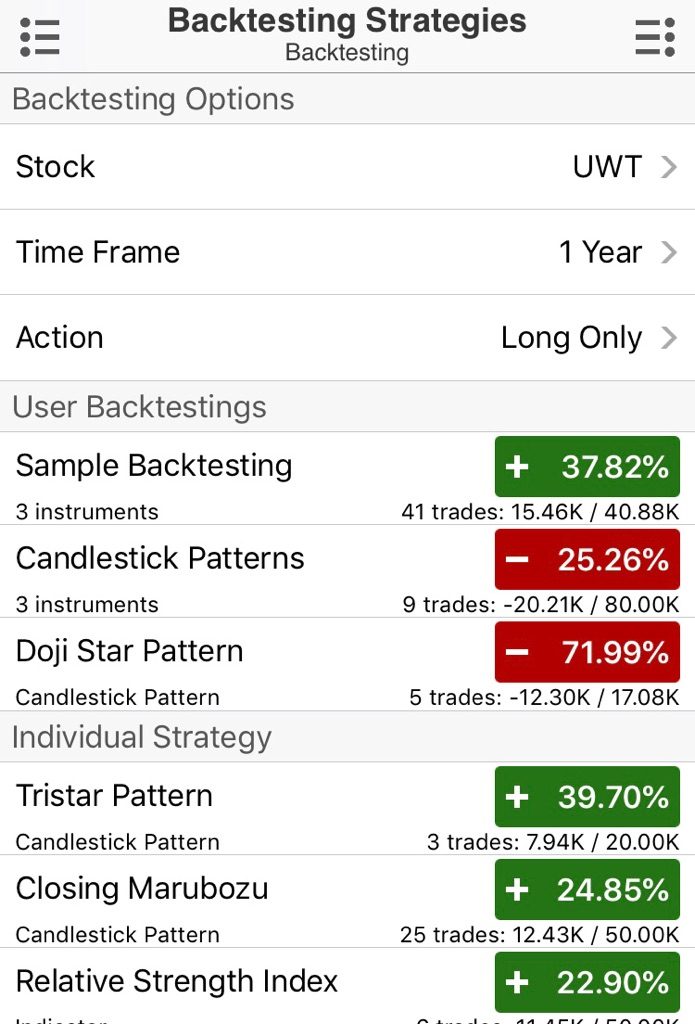 This is a basic strategy backtest using the MACD, Parabolic SAR, and RSI for entry and exit points for UWT (crude oil 3x leveraged ETF). The strategy is only based around buy-side trades for the past year.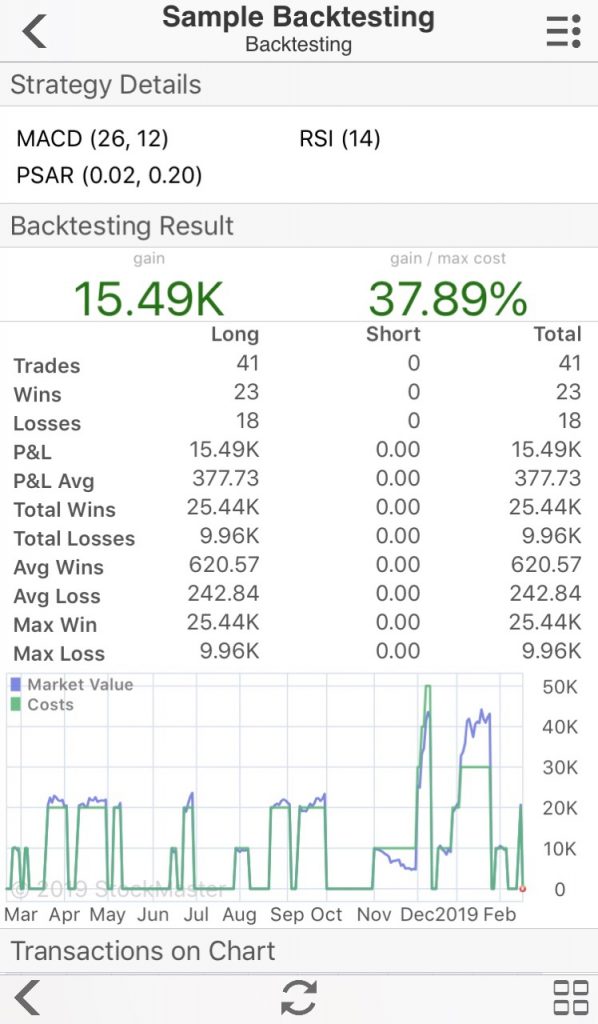 As you can see, the strategy returned 37% with flawless execution. Although this is just a simple example, it still shows the capabilities of this app.
Pros: Backtesting, Screener, Scanner, Stock comparison, Calendars
Cons: Similar to Stocks Tracker (app overload), Information overload
#1 Thinkorswim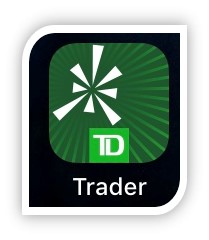 Thinkorswim takes the cake for the top free mobile app because of the charting abilities. Just like the Power E*Trade app, it syncs up with your brokerage account and does require you to have some cash in it. However, the charting is unmatched and that is our top priority at Trade with Techs.
Pros: Charting, Watch Lists, Alerts
Cons: Need to have an account, Slow trade execution
Conclusion
These apps are all great depending on your investment objectives. If you want to use a strong charting platform, go with Thinkorswim. If you want to backtest strategies or build up a better social media feed with trade ideas, then this blog post will tell you exactly what apps to use to do that. All in all, there are plenty of free apps for mobile traders to help you trade and conduct research on the go.